"German Gourmet Express food and fun on demand in England – people at our food truck"
Gourmet Express Mobile Catering's motto: Attention must be attracted, products must stand in the "spotlight" and the focus must be directed to the essential things.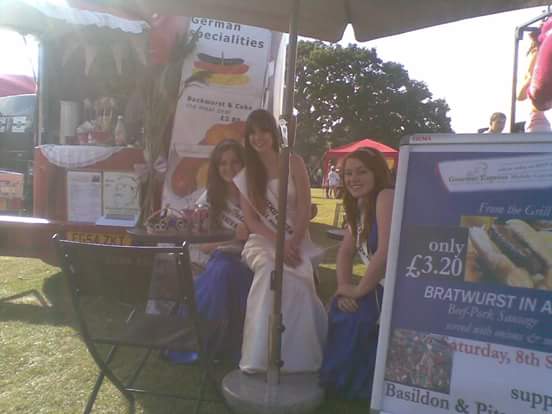 The Schenkelberg couple invented this business back in 2010 just when the economic downturn started and are still going. They have seen street markets falling into disrepair that came close to closing down. The economy now shows signs of recovery and Stefan Schenkelberg is confident that this trend will continue. For the German food vendor in London it was an uphill task. Stefan explains: "Part of our problems was getting the street trading license in good locations. We see a clear presumption against issuing street trader licenses within the London area. 'The policy apparently is designed to protect existing, rates-paying businesses' but means that while mobile food traders outside high footfall areas find licences relatively easy to come by, upmarket non-"non"-healthy burger van operators face an uphill battle."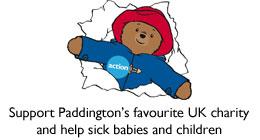 October started and the new chapter has just begun and Rainer's Bavarian Grill has been born just in time for a re-launch at Edmonton's Green Shopping Centre as their regular trading pitch. It is anticipated that they will be ready to launch by the end of October.
TV channels and local media have been
informed (preliminary write-ups/ press releases are out!) and the Schenkelberg's hope now last on a massive publicity drive to help making their dream to settle in London N9 become true.
Small setbacks this year haven't prevented the couple from marching ahead with plans that they believe will revolutionize the way people perceive mobile food outlets and street food culture in general in the future.
The food truck operator's plan was to attend once more the European's apparently largest Sunday outdoor market in Blackbushe. However, this is now becoming unlikely to happen as the market has closed it's doors. Sadly, a fall in trade and customers has been blamed for the closure of Blackbushe Market. Read the full story here: Blackbushe Market closes with immediate effect